Listen:
We Clean the Boat, You Grab a Beer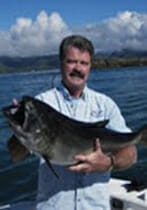 Podcast: Play in new window | Download
We get this episode underway with Jim Krug. Jim is the Co-owner and Founder of Yellow Dog Fly Fishing Adventures based in Bozeman, Montana. Yellow Dog sends people all over the world for fishing vacations. You can choose from 225 lodges in 28 countries. Start at  
https://www.yellowdogflyfishing.com
.
Next we chat with Andrew Hard from Freedom Boat Club. Freedom Boat Club has 200+ Clubs in the United States, Canada and France. It's the best way to avoid the hassle of boat ownership and just enjoy the water. More info at  https://freedomboatclub.com.
We wrap up the show with Grace Cote, owner of Gricelda's Smokehouse in Cabo San Lucas. With Gracie you can take your caught fish home with you. She got the only licensed smokehouse in Cabo and she makes it so simple. Look up Gricelda's Smokehouse on Facebook.