Listen:
Is Self-doubt the Key to Career and Leadership Success?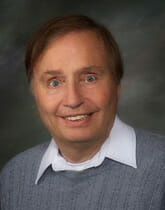 Podcast: Play in new window | Download
Are you now a or do you aspire to be a leader but lack confidence in your ability to lead? Congratulations! Guest, author and leadership expert

Marc Pitman

contends that self-doubt may mean that you're on the verge of greatness. Tune in to discover "why" and to learn what you need to do to confirm that you are or can be an exceptional leader. Uncover the three main factors that can bring out the best leader in you and how to learn and benefit from past failures, real or perceived. Explore Marc Pitman's proven model of "Quadrant 3 Leadership" and how it can enhance your personal leadership skills. Learn skills necessary as CEO or Chairperson of a non-profit organization or committee to coax maximum performance, responsibility, and cooperation] from unpaid volunteers. Despite its challenges, leadership can be amazingly fulfilling–tune in to learn, even as an unpaid volunteer, why and how.  Learn more about Roy Richards, your host, here.