Listen:
Kinda Live From the Fred Hall Show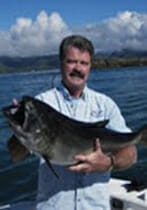 Podcast: Play in new window | Download
We track down Jerry Blake first. Jerry is the lead outfitter & owner of LOH Outfitters in New Mexico. If you're looking for a hunting experience LOH Outfitters is the real deal. Check out  https://lohoutfitters.com.
Up next it's Ricky Zuniga. Ricky is associated with Hannibal Fishing in Panama and Pago Pago Sportfishing out of American Samoa. Here's the web site for Hannibal Fishing:  https://www.hannibalfishing.com. And don't miss
https://pagopagomarinecharters.com.
Our final guest or this episode is Scott Brown from Fiat Chrysler Automobiles. We haven't had Scott on for a while so it's good to get caught up with all the cool new vehicles. Go to  https://www.fcagroup.com.