Listen:
Backstage Pass to the World of Hunting & Fishing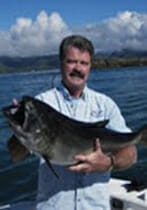 Podcast: Play in new window | Download
We kick it off with Eric Burden. Eric sets up hunting and fishing trips at locations around the world through his company, Safari Hunter Global Adventures. If you've ever wanted to do something really amazing go to  https://safarihunterglobaladventures.com. Call 951-966-1548.
Next, we talk with Mike Peters from the California Waterfowl Association. Mike recently went on a fishing trip with Frank. They took a group of veterans out using Freedom Boat Club boats. Many thanks to everyone who helped out to put this trip together. More about Mike's organization at  https://www.calwaterfowl.org.
Our third guest is Jim Krug. He's the director of operations for Yellow Dog Fly Fishing Adventures based in Bozeman, Montana. Yellow Dog books guided saltwater and freshwater fly fishing trips around the world. Check out the web site and start making your trip plans:  https://www.yellowdogflyfishing.com.