Listen:
Use Power of Agency To Overcome Anxiety and Take Control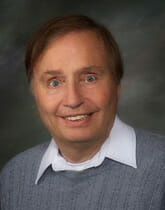 Podcast: Play in new window | Download
Two out of every three Americans report they are extremely or somewhat anxious–does that include you? Beyond robbing you of the joy of living, sustained anxiety can cause serious physical and mental health consequences. Guest

Dr. Paul Napper, Psy.D

, management psychologist and co-author of the critically acclaimed book,

The Power of Agency

, explains why so many of us have lost our ability to manage stress. Tune in to discover why your personal "agency" matters along with 7 principles to overcome obstacles and to create a second-half on your own terms. Uncover what successful, high-agency folks do differently in their personal and professional lives and how you can become one of these fortunate few. Host

Roy Richards

presents three solid reasons why you should consider going "back to school" if you're over fifty and how to do so without breaking the bank or uprooting your family.