Listen:
As Life Pauses, Rekindle the Fire Within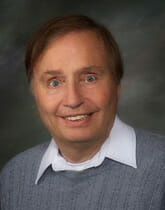 Podcast: Play in new window | Download
As the world suspends routine activity to battle the Coronavirus pandemic, why not take advantage of this pause to rekindle the energy and passion within. Inspirational speaker and author

Dr. Dravon James

suggests how you can first envision, jumpstart then build upon the life of your dreams. Uncover why each of us is born with a "birthright of freedom" but why so few are able tap into this personal freedom. Learn why so many of us at middle age dissipate our energy and are lured away from our passions. Discover the single most powerful tool you can use to rediscover and reignite this passion. Learn how to remain focused on the path to your dreams in the face of distractions and calamities like COVID-19. Host

Roy Richards

explains why the coronavirus pause may be an even better time than New Year's Day to make positive personal resolutions and how you can improve life in a big way by starting tiny.