Listen:
Sheltering in Place but Still Gettin' It Done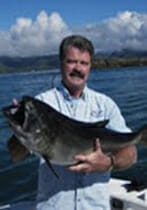 Podcast: Play in new window | Download
Our first guest is James Curtis from The Cortez Club in La Paz. They've got diving, sport fishing, all kinds of water sports plus a 5-Star restaurant. Check out  https://www.cortezclub.com or call 877-408-6769.
Then we touch base with our buddy Danny Kadota. We talk about his new Semper Fish Rods and his recent catch of a 150-pound Bluefin. You can find Danny on Facebook or call 310-283-7954.
Wrapping it up is Charley Almassey with RV Glass Solutions. We discuss the RV industry and its huge connection with hunting and fishing. Charley is also involved with Spiralite rods. More at  https://spiraliterods.com.