Listen:
Moms (Dads Too) Return to Your Authentic Self and New Energy for 2020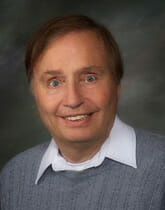 Podcast: Play in new window | Download
During this Coronavirus crisis, our parenting skills are being tested more than ever. Here's a question to ponder: "How effective do you think you are as a parent?" Guest, psychotherapist and author

Patti Ashley PhD

, warns that you mothers (some dads too) can lose track of your authentic self
by trying too hard to fit the image of a "perfect parent." Explore Dr. Ashley's "Authenticity Architecture" that helps you reconstruct your authentic self and still be a great mother. Do you have energy to take advantage of the new "Roaring 20's"? Despite a worldwide pandemic and near-constant disruption, wellness and energy coach

Karen Preysnar

assures that with the right mindset you have nothing to fear. Tune in to discover her five-step program to clear out limiting beliefs and reenergize your mind and body so, whatever the challenge, you can live out your life joyfully, fully aligned with the person you want to be.  Find out more about how Middle Age Can Be Your Best Age – here.