Listen:
Stop Worrying About Coronavirus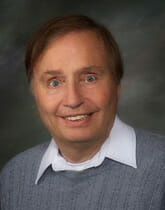 Podcast: Play in new window | Download
Are you obsessed with Coronavirus, spending your days watching cable news and searching online for updates?
Is keeping current at all times the best way to stay safe from COVID-19?
"Perhaps not," contends wellness and stress relief coach,

Diana Ruiz

who goes on to explain why worrying over Coronavirus throughout the day could make you more likely to contract the disease.
Tune in for some best practices to arm your body with a super strong 2020 immune system at this very time that we need it the most.
Uncover simple steps, including what you eat, drink and avoid decreasing Coronavirus worry and stress. Stay tuned for positive advice on using your mind, body and water connection to kick-start your very own inner "Fountain of Youth." Host

Roy Richards

suggests five additional guidelines for effectively working from home during the Coronavirus pandemic.