Listen:
Here's A Great Episode From Our "Best Of" Series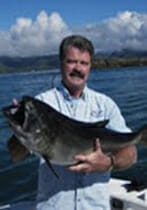 Podcast: Play in new window | Download
We kick it off with Eric Burden. Eric sets up hunting and fishing trips through Safari Hunter Global Adventures. Now's definitely the time to book for next year. Go to  https://safarihunterglobaladventures.com. Call 951-966-1548.
Then we talk with Mike Peters from the California Waterfowl Association. Mike and Fish Talk Host Frank Selby recently took a group of Military Veterans fishing with Freedom Boat Club. Thank you Vets and thank you Freedom Boat Club.
Finally, it's Jim Krug from Yellow Dog Fly Fishing Adventures based in Bozeman, Montana. Yellow Dog books guided saltwater and freshwater fly fishing trips around the world. Check out  https://www.yellowdogflyfishing.com.