Listen:
Coronavirus: An Opportunity to Face and Conquer Your Fears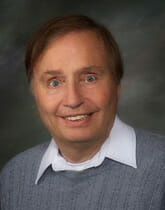 Podcast: Play in new window | Download
As bad as Coronavirus is, it makes no sense to worry about consequences 24/7, perhaps endangering your physical and mental health. Except for social distancing and protecting family financials, there is little anyone of us can do to help mitigate the disease and speed worldwide financial recovery. Guest, psychic healer and spiritual teacher

Vincent Genna

, contends you should view Coronavirus not simply as a threat but also as a once-in-a-lifetime opportunity to understand & conquer your fears. Tune in to learn the true origin of the fear you are experiencing and how COVID-19 brings back old fears we buried years ago. Discover why now is an ideal time for introspection and learn coping techniques you can use to navigate present dire circumstances while at the same time unveiling life's true purpose along with a pathway to your dreams. Host

Roy Richards

describes how to use current disruption to the daily routine to launch your very own 30-day mental vacation in order to reimagine then launch the second half of your dreams.