Listen:
Even the Quietest People Scream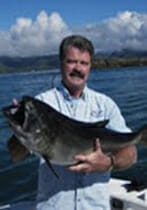 Podcast: Play in new window | Download
Up first we've got Capt. Mike with Michael O'Brien Charters out of Key West. Mike says, "There is nothing like seeing someone come alive when they have a fish on. I've heard even the quietest people scream." Go to  http://tarponkeywest.com.
Next we bring back the one and only Gary Loomis. Gary is an awesome fishing rod designer and manufacturer. He founded G. Loomis Rods. His current project is EDGE Rods. Definitely check out  https://edgerods.com.
Then it's Brian Hatch from AO Coolers. AO Coolers makes the best soft-sided coolers in the industry. They're also making masks to help us get through this Covid-19 thing. Do some shopping at  https://aocoolers.com or  https://www.hatchcoolers.com.