Listen:
Fresh Maine Lobster and Great Old Friends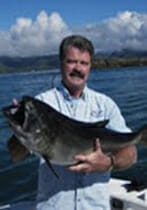 Podcast: Play in new window | Download
For a real treat, we head up to Belfast, Maine to talk with Ray Young from Young's Lobster Pound & Seafood Restaurant. They ship lobster and seafood overnight to your front door! Go to  https://www.youngslobsters.com or call (207) 338-1160.
Up next it's Dale Reynolds. Dale is a long time friend of Frank's and he's a premiere nymph fisherman. Frank and Dale share some great fishing stories. Don't miss this segment.
Then we track down another one of Frank's fishing buddies, Jim Pinto. Jim and Frank go way back to the old days in Kansas. Plus, Jim is very funny. Another "must hear" segment.
Finally, it's Andrew Hard from Freedom Boat Club. We've had Andrew on before but our listeners keep asking us to have him back on the show. Go to  https://freedomboatclub.com.