Listen:
Stressless Success–Your Formula for Lifelong Happiness and Fulfillment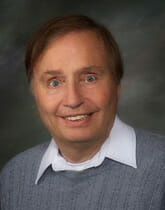 Podcast: Play in new window | Download
The Coronavirus pandemic is highly stressful but be honest, weren't you pretty stressed out long before COVID-19 reared its ugly head? What if you could discover an effective way to accomplish existing goals, plus some exciting new ones while enjoying every step of your journey? Elite high-performance success coach

Janet McKee

warns you may be going about your quest for success all wrong. Tune in to discover the one most crucial requirement for a successful outcome on your own terms. Learn why the traditional definition of positive thinking is all wrong and may actually harm your quest for lifelong satisfaction. Learn why less stress is key to more success and uncover a "simple but incredibly powerful" secret that has been eluding most all of us until now. Host

Roy Richards

explores steps to take advantage of current 'stay-at-home' quarantine guidelines to plan out and rehearse with your spouse for a mutually joyful and beneficial post-retirement lifestyle.