Listen:
OFFICER TONY SAYS, "Be Careful" by Donna Fantacone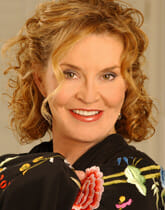 "You're never too old, too wacky, too wild, to pick up a book and read to a child."
-Dr. Seuss
Finally there's a book that parents, grandparents, and other adults can read to children to keep them safe. "Officer TonySays Be Careful" is a children's book based on a real-life police officer who knew the neighborhood children and tried to keep them safer. Officer Tony, modeled after the author's own father, is lovable, caring and endearing to everyone. This teaches critical safety information generally not taught in all school settings.
The author teamed up with illustrator Francesca Leipzig Picone to create colorful illustrations to enhance the words of wisdom from Officer Tony. This beautifully illustrated book is designed to help children sense and avoid danger.
The book is designed to be read at a young age to bring awareness and re-read to children as it relates to real-life situations and the child matures.  Every page holds critical safety information all children should know, especially in today's world.
Officer Tony helps keep children safe with sound advice. Colorful pictures make the lessons fun and easy for a child to remember. Here are some tips from the book:
       Summer is fun, but you should never swim alone.
       Always pay attention to your surroundings, even when walking on the sidewalk.
       Make sure you know how to dial 911 in case of an emergency.
       Always tell an adult you know if someone is bothering you.
       Remember, it's the law to wear a helmet while riding your bike.
Whether you're taking a child swimming, creating an emergency escape plan, or trying to help a child navigate a variety of dangerous situations, Officer Tony delivers caring advice that youngsters need to hear and remember.