Listen:
The Sleeping Ute – The story behind the story with Author Robert Brown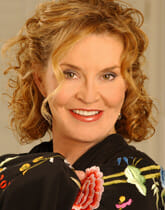 Podcast: Play in new window | Download
In a follow-up to our first interview with author Robert Brown, Suzanne and Robert look more closely at Jake, the fictional Ute holy man, and the spiritual journey he takes the author on and by proxy, readers.  They discuss many spiritual and religious topics,. For example, Jake tells Robert that the two most important events in our lives are, the day we are born and the day we discover the Way.
Quote from The Sleeping Ute: An Indian Prayer
"O' Great Spirit, I seek strength, not to be greater than my brother, but to fight my greatest enemy, myself. Make me always ready to come to you with clean hands and straight eyes, so when life fades, as the fading sunset, my spirit may come to you without shame."   -Anon
The novel is set in a real mountain range located in Colorado. A prominent rock formation in the range resembles a sleeping Indian warrior, the Sleeping Ute. The book explores metaphysical experiences and beliefs. Woven into the story is an overriding desire for purpose, truth, and spiritual understanding.
The author was in a devastating car accident when he was on the police force. Twice on the way to the hospital his pulse was lost. He was in a coma for a week. The doctors said the prognosis was bleak. Even if he came out of the coma, he would be in a vegetative state. But he defied all the odds. It was really a miracle how he pulled through. The accident changed Robert. It not only set him on a more spiritual path but also helped shape his views on life as well as an afterlife.   Find The Sleeping Ute on Amazon.