Listen:
I Did It To Myself … Again!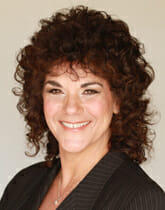 Podcast: Play in new window | Download
Connie's motivational quotes for today is by – Rumi
"Don't grieve. Anything you lose comes around in another
form."
Do you believe in reincarnation? Do you think that your past lives may
be impacting how you see and navigate the world around you in the
present? Do you feel that understanding your past may enable your life
choices today? Finally, if there were a way you could understand your
past lives to impact your life today, would you take action to change
your life?
These are pretty heavy questions. Have no fear my guest today will teach
us about understanding our past so we can change our future!
Today your host, Connie Whitman, speaks with Joanne DiMaggio, MA, CHt.
Joanne's new book, I Did It To Myself…Again! New Life-Between-Lives
Case Studies Show How Your Soul's Contract is Guiding Your Life.
Joanne has given talks on the subject of past-life exploration and soul
writing to audiences across the country. In addition, she has been the
guest on nearly 70 radio programs and has had several articles published
in Venture Inward.
She has been professionally pursuing past-life research and therapy for
over 30 years and once headed her own past-life research center where
she interacted with some of the country's leading past-life
professionals. The author of six books, Joanne conducts private sessions
at the Unity Holistic Healing Center, a service of Unity of
Charlottesville, of which she is the Director.
Website: www.joannedimaggio.com
Connie's Free Communication Style Assessment Link:
www.whitmanassoc.com/csa