Listen:
Nymphs and Mother Chuckers Can You Say That on the Radio?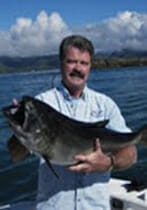 Podcast: Play in new window | Download
First we bring on Joe Meyer from Berkley Line. Joe is their R & D Research Director and he's been with Berkley for over 30 years. Check out the new goodies and your old favorites at https://www.berkley-fishing.com/berkley-line.
Then we check in with Mike Howard. Mike runs Fish Heads Fly Shop in Heber City, UT near the Provo River. Fish Heads offers a premier blue-ribbon trout fishery with excellent guides. Details at https://fishheadsflyshop.com.
Next, it's Captain Vaughn Podmore. He operates Salty Fly Fishing in Huntington Beach, CA. Vaughn fishes off the Southern California Coast guiding locals and vacationers. Web site is http://www.saltyflyfishing.com/home.html.