Listen:
Will Your College Student Son or Daughter Earn a Living Wage on Graduation?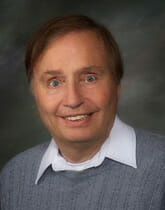 Podcast: Play in new window | Download
Is your daughter or son about to enter college or well on the way to a degree? When their colleges open this fall, your students need to begin mapping out a strategy for how to market and monetize college-earned skills after graduation. Author and former college professor

Glen Dunzweiler

explains why most colleges are setting their students up to fail; they don't teach business but upon graduation, our sons and daughters will live it. In American commerce, we value "the deal" yet most college professors teach that dealing for one's self-interest is "dirty." Learn how students and you, their parents, can analyze return on investment before entering a 4-year degree program. Help your students value and brand themselves before someone else brands them. Award-winning poet

Devorah Major

introduces her forthcoming collection of poems,

Califia's Daughter

, celebrating California's mythical founding and the rich diversity of its current population and culture.