Listen:
The Business of Shared Leadership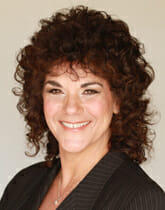 Podcast: Play in new window | Download
Connie's motivational quotes for today is by – Stephen Covey
"An empowered organization is one in which individuals have the knowledge, skill, desire, and opportunity to personally succeed in a way that leads to collective organizational success."
Would you call yourself a leader who empowers or micromanages your team? Do you trust that your people understand the organizational strategies and are able to put the strategies into practice? Micromanaging is dangerous and ineffective, yet so many leaders fear letting go of control and empower their teams. Why?
Today your host Connie Whitman, speaks with Kevin Hancock. Kevin is the CEO of Hancock Lumber, one of the oldest companies in America and six-time recipient of the 'Best Places to Work in Maine' award.
In 2010, at the peak of the national housing and mortgage market collapse, Kevin acquired a rare neurological voice disorder called Spasmodic Dysphonia (SD). When his own voice became weakened, he developed a new leadership style based on strengthening the voices of others.
His new book, The Seventh Power – One CEO'S Journey Into The Business Of Shared Leadership, shares the philosophy, values and strategies Hancock Lumber Company has embraced on its journey toward becoming an employee-centric company – where leadership responsibilities are broadly shared rather than power coming from the top down.
Website: https://kevindhancock.com/
Connie's Free CSA: www.whitmanassoc.com/csa