Listen:
Forget Your Troubles with Shining Waters and Trophy Lake Trout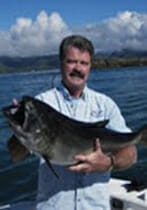 Podcast: Play in new window | Download
Our first guest is Rick Emmitt. Rick is the Field Promotions Manager for White River Marine Group. They've got every boat you could ever imagine or desire.
Cool stuff at  http://whiterivermg.com.
Then we head up to Idaho to talk to John Huber. John runs Picabo Angler in the Silver Creek Valley of Idaho. Pee-Ka-Boo is a Native American word meaning "Shining Waters." Go to  http://www.picaboangler.com.
Next we call Robby Richardson from Sport Fish Colorado based in Gunnison. Robby spends well over 200 days a year fishing with about 60 of those days being on the ice. Check out  https://www.sportfishcolorado.com.
We wrap it up with Andrew Hard from Freedom Boat Club. You enjoy all the perks of the water while Freedom Boat Club takes care of the purchasing,
maintaining, insuring, and other aspects of boating. It's a deal worth checking out. Web site is  https://www.freedomboatclub.com.