Listen:
Frank Celebrates Good People and New Places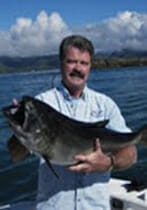 Podcast: Play in new window | Download
Gracie Kellogg opens the show to talk about fly tying. We discuss how she got started tying and where you can reach her.
Next, we bring on Lance Effrig out of Wenatchee, WA. Lance is one of those guides you may not have heard of. So Frank wanted to bring him to your attention.
The final segment is pure fun with the gang at Joe's Rent a Boat on Catalina Island. Talk about an awesome place to work.
Frank also celebrates 35 years in business at His and Her Fly Fishing. Congrats to Frank and Bev and all the gang.