Listen:
Thriving in the Gig Economy at Middle Age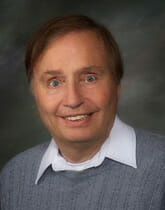 Podcast: Play in new window | Download
During the Coronavirus pandemic, nobody's job or small business income appears totally safe. To safeguard your finances, guest

Angela Heath

, the "Gig Income Guru," advises how to do the hustle and to develop independent streams of income in America's emerging gig economy. Tune in to learn why making money on your own can be far easier than you think. Uncover why anyone over age 45 definitely has value to offer the marketplace. Learn tools to uncover your very own unique skill set and four primary options for making money doing what you already know and love. Explore ways to earn significant money online without an expensive domain name, website and a qualified tech-savvy person at your side. Having trouble balancing work and parenting during the "work-from-home" COVID-19 pandemic. Host

Roy

Richards explains why the "work/life conflict" will never be solved by why overall that's a good thing. Tune in for tips on how to make the best of alternating between career and parenting.