Listen:
Anxiety and Depression Are Habits That Can Be Unlearned–Here's How!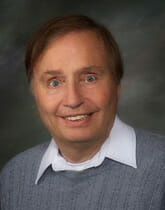 Podcast: Play in new window | Download
COVID-19 and America's recent social unrest are highly stressful, but they need not sentence you to a lifetime of extended emotional distress. Clinical psychologist, prolific author and "self-coaching" guru Dr. Joe Luciani explains why anxiety and depression are not signs of mental illness but simply habits that can be unlearned. Tune in for tips on how to stop the run-away train of toxic, insecurity-driven "what-if" thinking. Uncover the "Achilles heal" of anxiety and how to rewire and unlearn those habit-loops in your brain that are reinforcing anxiety and depression. Discover "two magic words" that will positively change your life and "four steps of mind-talk" self-coaching to reclaim your life from worry. Host Roy Richards provides proven, yet easy-to-implement steps to once-and-for-all cure your anxiety.