Listen:
Exercise and Diet That Fit and Put Your Money Where Your Life Is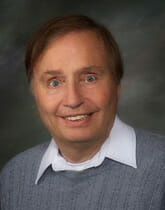 Podcast: Play in new window | Download
A lot of us have gained unwanted pounds during the COVID-10 Pandemic–how about you? Has your physician advised you to lose weight? If so, don't expect to sweat off or starve off excess pounds through the latest fad diet or costly membership in a fitness gym. "You are only setting yourself up for failure," warns fitness guru, Kristen Carter. Tune in for her advise on attaining a positive attitude change, one that actually works and will have a major positive impact on your health and quality of life without significant disruption. Discover three tested principles that are essential for "fitness that fits you."
Are your retirement savings invested solely in Wall Street, stocks and bonds from America's largest corporations? The fact is, Main Street not Wall Street powers 60% to 80% of the U S economy. Tune in as economic visionary Michael Shuman presents three ways you can invest your money locally, helping yourself, those you love and your favorite local businesses, while at the same time, lowering your risk and raising your return.