Listen:
We Actually Speak with the Fish Whisperer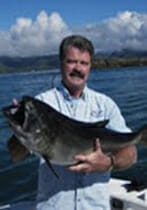 Podcast: Play in new window | Download
Stopping by first is Steve Lynch, co-owner of Pro-Cure Bait Scents. Pro-Cure is the only bait scent company to ever offer a full money back guarantee on its scents. Check out https://pro-cure.com.
Next we get Ron Bowers on the line. Ron talks about his recent trip to Wyoming. We find out where he went and what he caught. Ron is one of Frank Selby's fishing buddies. Super guy.
Our last guest for this episode is Mike Strole. Mike runs AZ Great Adventure Fishing out of Glendale, Arizona. People say that Mike truly is the "Fish Whisperer." Web site is http://www.fishingguidearizona.com.