Listen:
Thrive After 40 During the COVID-19 Pandemic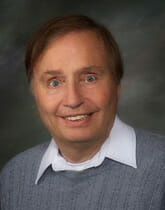 Podcast: Play in new window | Download
In addition to taking lives and sickening millions, the COVID-19 Pandemic is forcing life-altering changes on folks of all ages, including middle age. Losing a job or a small business is hard on anyone, but especially on those of us over 40, highly qualified and successful in a trade or profession, suddenly required to start over. As she entered middle age, guest Sandra Matheson was forced to abandon her prior career as veterinarian. Tune in to discover how Sandra turned her previously failing farm into a highly successful grass-fed beef and yak ranch and launched secondary careers as coach, author, educator, documentary film producer and hostess of the "New Cowgirl Camp." Discover how to avoid panic and uncover the person you were created to be. Explore midlife mental and emotional roadblocks you will meet and how to overcome them. Host Roy Richards explores the duel challenge you will face this fall of career and at-home educator, Learn how to successfully earn a living while at the same time helping educate your kids at home.