Listen:
Avoid Burnout When Work and Home Are One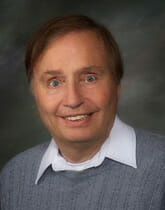 Podcast: Play in new window | Download
Amidst the COVID-19 pandemic, millions have transitioned to working remotely from home and for many this move will be permanent. The bad news: remote employees who struggle to balance work and childcare are 4.4 times more likely to exhibit signs of burnout. Best-selling author and physician Greg Hammer, MD presents GAIN, his 4-step path for resilience to burnout. Explore the benefits of each step: Gratitude, Acceptance, Intention and Nonjudgment. Discover an exercise that promotes sustainable happiness, resilience and thriving in as little as three minutes a day. Learn how to be positive and fulfilled no matter how hectic your day may be. Acclaimed author, speaker and wellness lifestyle expert Jaya Jaya Myra previews her forthcoming book, The Soul of Purpose. Explore the four cornerstones of a healthy mindset and learn how to create a custom-tailored "purpose and wellness plan" based upon intersection of your mind, body and soul. Learn more about your host, Roy Richards here.