Listen:
See More, Catch More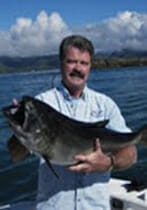 Podcast: Play in new window | Download
Our first guest is Brandon Austin. Brandon and his brother, Ryan, developed the wireless underwater fishing camera that sits on your fishing line. It's called GoFish Cam. When you see more, you can catch more. Check out  https://gofishcam.com.
Then we head to North Carolina to talk with Aaron Warren. Aaron runs Dark Ridge Outfitters. They fish some of the most beautiful water Western N.C. has to offer. Plus, they offer guided Euronymphing trips. They're on Facebook or call (828) 734-1458.
Our last guest for this episode is Jim Pinto. He's one of Frank's fishing buddies. And he is very, very funny. Don't miss this segment.