Listen:
Where Everyday is a Fishing Day No Matter What the Weather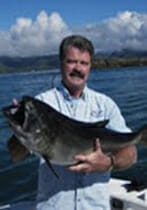 Podcast: Play in new window | Download
Our friend Jason Grupp stops by for a visit. He operates Breakwater Tours offering fly fishing lessons as well as cool trips to places like Belize and
Mexico. More about Jason at http://www.breakwatertours.com. Or email [email protected].
Then we check in with Butch King. Butch and his wife Kathy run Wildman Lodge in Alaska. Wildman Lake Lodge is truly a remote wilderness lodge
where you won't see anyone that you didn't see at breakfast. Plan your trip: https://wildmanlodge.com.
And be sure to check out His and Her Fly Fishing Shop. Frank Selby and his gang are absolutely the best: https://www.hisandherflyfishing.com.