Listen:
The Benefits of Exercise At Any Age–He Completed His First Triathlon at Age 68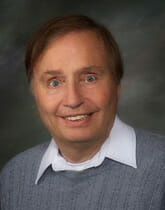 Podcast: Play in new window | Download
Because of COVID-19, a number of folks have become less active and put on extra pounds while others have increased jogging, recreational walking, bike riding or other form of exercising. How about you: have you become more or less active? Are you in better or worse shape now than you were in February, 2020? To inspire you to exercise, Dr. Bary Fleet describes his transition from lifelong couch potato to first-time triathlete at age 68 and why he continues to compete in his seventies. Discover events in Dr. Fleet's life that inspired him not just to get in shape and compete. Learn how his sleep and diet habits changed for the better once he began to work out regularly. Uncover suggested activities for those who don't wish to compete in strenuous sports along with appropriate physical fitness goals. Host Roy Richards presents five tips for managing anger before it harms your relationships, keeps you up at night, raises your blood pressure or creates needless roadblocks to a happy and carefree life.