Listen:
Simple Marketing Formula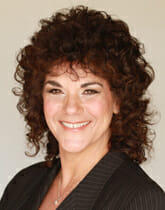 Podcast: Play in new window | Download
Subscribe and listen to Enlightenment of Change on your favorite podcast streaming service. New episodes post every Monday – listen to Connie dive into new sales and business topics or problems you may have in your business.
Connie's motivational quote today is by ~ Russell Glass
"Focus on the right message for the right people at the right time."
How defined is your company's marketing plan? Do you have aclear strategy? Does it connect directly to your ideal client? If you have answered, "no or I don't know," to these questions, you need help!
Marketing to the right people at the right time is critical to your success but so is your marketing plan. Instead of throwingspaghetti against the wall to see what sticks, figure out a strategic plan and see what happens.
In this week's episode my guest Mostafa Housseini will explain how he helps Coaches, Consultants and Experts Develop & Implement Their One-Page Marketing Plan In 7 Days Or Less.
Check out these highlights:
Guest bio – 1:28
Mostafa's Story as an immigrant – 3:38
The Importance of a one sheet marketing plan – 7:41
What if your marketing plan doesn't work, then what? – 10:05
Going through this marketing intensive class as a team – 11:55
The power of being part of a MasterMind group – 15:59
Myths around marketing and business growth – 18:19
Asking for help saves time and money – 20:57
Hear why Mostafa's process works – 22:14
The importance of follow up – 24:45
Why your existing customers bring quick cash – 25:53
Building good habits using a MasterMind group – 28:28
MasterMinds beyond accountability and strategy – 30:42
Tapping into genius and wisdom – 32:15
1 + 1 = 5 – 33:09
Website information – 33:51
About Mostafa Housseini: Mostafa has been coaching and consulting for the past 10 years, helping businesses in various niches and industries grow and scale and become more profitable.
How to get in touch with Moustafa:Website:www.persyo.comSimple Marketing Formula Course Page: http://www.persyo.com/join-smf/?wpam_id=69
Stalk me online!
Website: https://whitmanassoc.com/Podcast YouTube Link: https://bit.ly/3jcPLoS
Connie's #1 International Bestseller Book – ESP (Easy Sales Process): 7-Step to Sales Success: https://whitmanassoc.com/resources/
Download Free Communication Style Assessment: www.whitmanassoc.com/csa
Connie's ESP (Easy Sales Process) MasterClass: https://whitmanassoc.com/espmasterclass/