Listen:
NFL Kicker to Yoga Instructor–You Too Can Reinvent Your Life At Middle Age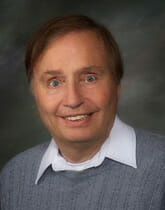 Podcast: Play in new window | Download
As a small child, Sean Conley set his goal to become a kicker in the National Football League. Against seemingly impossible odds, he became starting kicker for the University of Pittsburgh and suited up for 3 NFL teams only to have his lifelong dream come crashing down from injuries.
Now a highly successful author, business co-owner and yoga instructor, Sean Conley recounts the pressures and insecurities he dealt with on and off the field, the despair that overtook him when his playing career ended but the subsequent happiness he found in most unexpected ways.
As it did for Sean, uncover how love of spouse and family plus the practice and philosophy of yoga can bring a new unexpected positive passion and outcome into your life. Learn how to soothe your soul with mindfulness and compassion. Host Roy Richards suggests ways to overcome the added stress in your marriage brought on by the COVID-19 Pandemic.
Links: