Listen:
There's More To A Guided Trip Than Catching Fish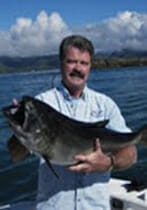 Podcast: Play in new window | Download
Up first it's Chris Wells, owner of Mile High Angler in Colorado. They specialize in guided fly fishing trips for trophy trout in the Rocky Mountains. Chris also fishes for tarpon and bonefish in Florida. Details at  https://trouttrips.com.
Then we get Chris Witt on the phone. Chris is the brains behind Rippin Hoo Lures. Rippin Hoo stainless steel teasers are built to attract all game fish into your spread from 1/5 of a mile away to 800 feet deep by sonar. More info at http://rippinhoo.com.
To wrap it up we chat with Drew Hay at Gallatin River Guides in Central Montana. They are THE year-round source for fly fishing the Gallatin, Madison, Yellowstone, and Paradise Valley Spring Creeks. More about what they offer at https://montanaflyfishing.com.