Listen:
"Enjoy Life, Eat Well" Chef John McGannon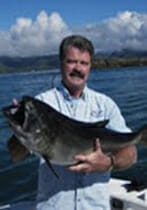 Podcast: Play in new window | Download
We kick it off with Andrew Hard from Freedom Boat Club. With Freedom, you enjoy a day on the water while they take care of the rest, including fueling, cleaning, maintenance and more. It's boating made simple. Details at https://www.freedomboatclub.com.
Next we bring on Chef John McGannon. John operates Wildeats Enterprises, the industry leader in Dry Rubs and Seasoning Blends. Chef McGannon is widely recognized as one of the leading authorities on fine wild game cuisine. Tasty site and great recipes at https://www.wildeats.com.
Then we head to Colorado to touch base with Kyle Perkins. Kyle runs Golden River Sports in Golden, Colorado. They offer kayaking, standup paddle boarding, fly fishing, and tubing. Plus, they're all fly fishing experts and whitewater enthusiasts. Go to http://www.goldenriversports.net.