Listen:
Each day we literally live and breathe the ocean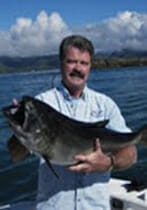 Podcast: Play in new window | Download
John Henigin and Frank Selby open the show with Mark Lassagne from Bass Angler Magazine. We catch Mark fishing at Clear Lake in Northern California. Check out https://bassanglermag.com.
For the remainder of this episode we are honored to talk with Karen Wristen. Karen is the Executive Director of Living Oceans based in Vancouver, Canada. We discuss various Living Oceans Initiatives including their efforts to end open net-cage salmon farming. More about this amazing organization at https://livingoceans.org.