Listen:
Using Your Story to Support Your Executive Brand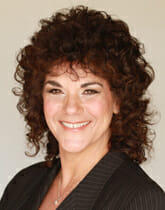 Podcast: Play in new window | Download
Subscribe and listen to Enlightenment of Change on your favorite podcast streaming service or on YouTube. New episodes post every Monday – listen to Connie dive into new sales and business topics or problems you may have in your business.
Connie's motivational quotes for today is by – Ann Handley
"Good content isn't about storytelling. It's about telling a true story well."
Since writing my book and having hit #1 International Bestseller, I believe everyone has a story inside of them. More importantly, your story may be what you need to get more business.
Are you a business and leader and do you think you need to understand why using a story is so important for your branding? What might a story do for you as a marketer? What does a business leader need to do to write a book? So many questions and in the next 30 minutes we will answer all of them!
Check out these highlights:
Why writing a book as a business owner bring you greater credibility & visibility – 4:50
Easily write your book using technology to record versus typing your book – 7:56
A story arc even for a business book – 14:18
Write in the service of your client – 20:10
Using your story to build your brand, grow client relationship, and serve more people (win/win situations) – 22:08
Vulnerability captures your audience and builds your credibility, empathy for the reader, and be inspiring to the reader – 25:50
Calling all business, life and health coaches – 29:00
Change your negative mindset to a positive one and write your book – 31:50
Free Downloadables – 35:50
About Richelle Wiseman:
Richelle has been a professional writer with her own communications company for over 20 years. She has just launched her first online course: "Accelerate Writing Your Business Book: Create a Story Arc Outline."
How to get in touch with Richelle:
Website: https://inscapecommunications.com
Email: [email protected]
Stalk me online!
Website: https://whitmanassoc.com/
Podcast Website: https://webtalkradio.net/internet-talk-radio/category/podcasts/sales-and-marketing/enlightenment-of-change/
Connie's #1 International Bestseller Book – ESP (Easy Sales Process): 7-Step to Sales Success: https://whitmanassoc.com/resources/
Download Free Communication Style Assessment: www.whitmanassoc.com/csa
Connie's ESP (Easy Sales Process) MasterClass: https://whitmanassoc.com/espmasterclass/