Listen:
The Secret to Change Using Spiral Dynamics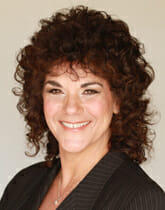 Podcast: Play in new window | Download
Subscribe and listen to Enlightenment of Change on your favorite podcast streaming service or on YouTube. New episodes post every Monday – listen to Connie dive into new sales and business topics or problems you may have in your business.
Connie's motivational quotes for today is by – Socrates
"The secret of change is to focus all of your energy, not on fighting the old, but on building the new."
What has changed for you this year? Most people have experienced some form of change, whether big or small COVID really has caused change for us humans…right?
I'm curious to hear how you have navigated the changes in your life this past year. Did you see a ton of opportunity or experience only loss? Please share your feedback in the comments section on YouTube or through my website whitmanassoc.com. I want to hear about your experiences!
Check Out These Show Highlights:
What has life been like over the last few months with COVID and what transformations are happening to and for people?
Why do people have such difficulty with change?
Spiral Dynamics Change Readiness Index – what is it and what does it do?
Tips to make change easier for you.
"Spiral Dynamics Live" upcoming event – see the link and discount code below.
About Natasha Todorovic-Cowan:
Rooted in 70 years of research & application, Natasha has more than 25 years of experience applying Spiral Dynamics® tools and programs to reveal root causes of people problems to organizations. With clients on 5 continents she is the world's leading expert in this approach and helps leaders, teams, and organizations achieve their vision.
How to get in touch with Natasha:
Email: [email protected]
Website: http://www.spiraldynamics.org/
Free Gift: bit.ly/ChangePlaybook
Workshop Link: https://nj329.isrefer.com/go/SDLIVE2020/whitmanassoc/
Your Discount code for the Workshop to get $500 off: SDLIVE500
Stalk me online!
Websites: https://whitmanassoc.com/
Connie's #1 International Best-Selling Book – ESP (easy Sales Process): 7-Steps to Sales Success: https://amzn.to/2Xx0uSW
My ESP MasterClass: https://whitmanassoc.com/espmasterclass/
Download Free Communication Style Assessment (CSA): www.whitmanassoc.com/csa