Listen:
From Alaska to the Amazon…We're Everywhere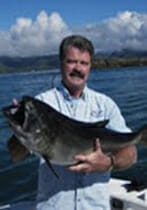 Podcast: Play in new window | Download
Up first it's Ryan Kocherhans from Alaskan Remote Adventures. If you want an authentic wilderness fishing experience these folks have it. Check out https://alaskanremoteadventures.com.
Next we call Paul Reiss with Acute Angling. Paul puts together incredible Amazon Peacock Bass Fishing Trips. Book your adventure at https://www.acuteangling.com. Call 866-832-2987.
Then we find Christopher Jenkins in Taos, NM. Chris guides out of Taos Fly Shop. It's high altitude fishing that you'll love. Go to https://taosflyshop.com or email [email protected].