Listen:
Secret Success Strategy Plan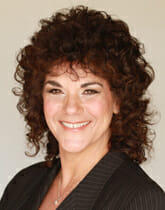 Podcast: Play in new window | Download
Subscribe and listen to Enlightenment of Change on your favorite podcast streaming service or on YouTube. New episodes post every Monday – listen to Connie dive into new sales and business topics or problems you may have in your business.
Connie's motivational quotes for today is by – Maryam Hasnaa
"Love yourself. Be clear on how you want to be treated. Know your worth. Always."
Do you know the difference between self-care and self-love? You may be asking, is there a difference or does it even matter? Well guess what? They both matter and they are both needed to reduce stress and live a life you love. Are you ready to learn about each and be able to implement these strategies immediately after listening to today's show? Check Out These Highlights:
Learn how to create and implement their one-page Secret Success Strategy Plan for an integrated, harmonious, fulfilling life.
Sopheia's favorite way to de-stress?
The best advice given to Sopheia that helped her through a tough time?
One personal habit that helps you be your best self.
About Sopheia McMorris: Sopheia McMorris is a Certified Professional Transformation Life Coach, owner, and CEO of Wisdom Speaks Life. Today Sopheia offers an array of coaching programs and services from private 1:1 coaching to group coaching programs.How to get in touch with Sopheia McMorris:

Website:
OR: https://letsmeet.io/wisdomspeakslifellc/coaching-consultation
Stalk me online!
Website: https://whitmanassoc.com/
Podcast Website: https://webtalkradio.net/internet-talk-radio/category/podcasts/sales-and-marketing/enlightenment-of-change/
Connie's #1 International Bestseller Book – ESP (Easy Sales Process): 7-Step to Sales Success: https://whitmanassoc.com/resources/
Download Free Communication Style Assessment: www.whitmanassoc.com/csa
Connie's ESP (Easy Sales Process) MasterClass: https://whitmanassoc.com/espmasterclass/—