Listen:
From Death to Life with Terri Ann Russell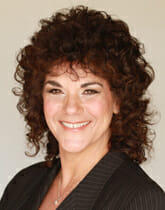 Podcast: Play in new window | Download
Subscribe and listen to Enlightenment of Change on your favorite podcast streaming service or on YouTube. New episodes post every Monday – listen to Connie dive into new sales and business topics or problems you may have in your business.
Connie's motivational quotes for today is by – Robert Frost
"In three words I can sum up everything I've learned about life: it goes on."
Do you believe that the spirits of people who have passed on can communicate with us and teach us lessons in our lives? This is a strange question to explore, yet evidence is being shared that proves the spirit world and our world co-exist and can actually communicate.
Check out these highlights:
My guest, Terri-Ann shares her personal story of loss and what she has learned as we discuss her new book, "From Death to Life."
In July 2019 her son Anthony Joseph died from an unexpected medical complication and as quickly as he left his earthly body, he returned from the spirit world with knowledge and information to share about where he is and what he is doing now and how humanity can learn to connect with our loved ones in spirit.
About Terri-Ann Russell: Terri-Ann Russell is a Healer, Channel, Past life regressionist and Medium, she lives in Sedona, AZ, she is a wife and mother of 5 children, aged 30 to 10. She channels her son's spirit and shares their story of courage, growth and healing. Now, Terri-Ann and Anthony Joseph take us on a journey of loss, love and finally acceptance. She leads us on a voyage of self-discovery.How to get in touch with Terri-Ann:
Website: https://sedonasoulsisters.com/team/terri-ann-russell/
Stalk me online!
Website: https://whitmanassoc.com/
Podcast Website: https://webtalkradio.net/internet-talk-radio/category/podcasts/sales-and-marketing/enlightenment-of-change/
Connie's #1 International Bestseller Book – ESP (Easy Sales Process): 7-Step to Sales Success: https://whitmanassoc.com/resources/
Download Free Communication Style Assessment: www.whitmanassoc.com/csa
Connie's ESP (Easy Sales Process) MasterClass: https://whitmanassoc.com/espmasterclass/