Listen:
Embodying Our Power and Abundance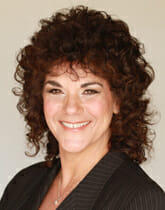 Podcast: Play in new window | Download
Subscribe and listen to the Enlightenment of Change on your favorite podcast streaming service or on YouTube. New episodes post everyweekon webtalkradio.net – listen to Connie dive into new topics and insights revolving around change and how to navigate the changes you are experiencing in your life.
Connie's motivational quotes for today is by ~ Dr. Wayne Dyer
"If you change the way you look at things, the things you look at change."
Check Out These Highlights:
Do you believe that if you change the way you look at things that the world in front of you will change? Do you believe that you have this power within you and within your thoughts? These are profound and important questions to ask yourself and to understand and believe. Our thoughts really do become our reality, so we all need to choose wisely!
What are some of the challenges that your clients have been struggling with before deciding to work with you?
Why is this work so important for people – especially right now?
What are the benefits of working through the heart chakra to do these activations?
What are some of the results/transformations that your clients have experienced after working with you?
What is an easy tip/practices that you could share with our listeners today?
About Kim Lyday:
Kim Lyday is a Holistic Healing Coach, board-certified music therapist, and woman on a mission to help awakening women creatives all over the world break free from their life rut, discover who they are at the soul level, and fully embody their power and abundance.
How to get in touch with Kim Lyday:
Email: [email protected]
Website: http://HolisticHealingCoaching.com/
Free gift for all listeners: Harmonic Healing Activation (available on website)
Stalk Connie Online!
Website: https://whitmanassoc.com/
Apple Podcast: https://podcasts.apple.com/us/podcast/enlightenment-of-change/id1313299091
Connie's #1 International Bestseller Book – ESP (Easy Sales Process): 7-Step to Sales Success: https://whitmanassoc.com/resources/
Download Free Communication Style Assessment: www.whitmanassoc.com/csa
Connie's ESP (Easy Sales Process) MasterClass: https://whitmanassoc.com/espmasterclass/