Listen:
003. Success Comes Easy When You Become a Connector of People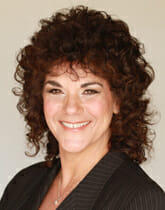 Subscribe and listen to the Heart-Centered Sales Leader Podcast on your favorite podcast streaming service or on YouTube. New episodes post every Monday on webtalkradio.net – listen to Connie dive into new sales and business topics or problems you may have in your business.
My motivational quotes for today is by – Dale Carnegie
"You can make more friends in two months by becoming interested in other people than you can in two years by trying to get other people interested in you."
Do you care about your prospects and clients? You know, really care about them; versus telling prospects or clients about how great you are and all the amazing tings you are going to do for them. Reality check…no one cares about you and your greatness. It has to be all about the person you are speaking with!
Check Out These Highlights:
I recently met Dawn through a networking group and after speaking with her, I knew she was my kind of person! As we chatted I realized she and her boss Dan Savage (I will interview him in the next episode) are both the exact kind of team (people) I want to spotlight on this show.
• How Dawn has achieved her level of success at a fairly young age?
• What she has learned over the years that severs her and her client?
• What sales mean to Dawn?
• What made her focus more on a sales role versus an operational function?
• What's her why when working with clients/prospects?
• Her mentor Dan – what things has he done to help Dawn be successful? What kind of leader is he? What skills she has learned from him that will help everyone excel?
• On your LinkedIn Dawns bio has that she is a connector. What that mean to her and why? How she connect swell with others? What things she is doing to be a connector?
About Dawn Mullarney:
Dawn Mullarney is a Trust Officer and Trust Marketing Specialist in the Wealth Management Division at State Bank of Cross Plains in Wisconsin.
Dawn has always had a passion for helping others with the expectation of nothing in return. Whether it's by motivating, inspiring, listening or even giving advice. She is a leader that is creative, self-motivated, a strategic thinker that loves to think outside of the box.
How to get in touch with Dawn Mullarney:
Dawn's email: [email protected]
Website: www.sbcp.bank
Stalk Connie online!
Website: https://whitmanassoc.com/
Apple Podcast: https://podcasts.apple.com/us/podcast/heart-centered-sales-leader/id1543243616
Connie's #1 International Bestseller Book – ESP (Easy Sales Process): 7-Step to Sales Success: https://whitmanassoc.com/resources/
Download Free Communication Style Assessment: www.whitmanassoc.com/csa
Connie's ESP (Easy Sales Process) MasterClass: https://whitmanassoc.com/espmasterclass/