Listen:
When You See More Fish, You Catch More Fish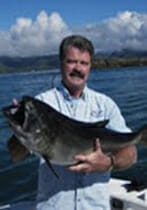 Podcast: Play in new window | Download
Scott Brown is our first guest. He handles Public Relations for Fiat Chrysler Automobiles and he has some great tips on trucks. FCA includes Chrysler, Jeep, Dodge, Ram, Fiat, and Alfa Romeo. Check out https://www.fcagroup.com.
Next we bring in Bart Hall to see what's happening with The Fred Hall Shows. For fishing tackle, boat and travel, no one even comes close to The Fred Hall Shows. It's their 75th Anniversary. Go to https://www.fredhall.com.
Finally, it's Hunter Strimple from GoFish Cam. Use your GoFish Cam in both freshwater and saltwater environments, and capture underwater video when casting, trolling, bottom fishing, and float fishing. Details at https://gofishcam.com.