Listen:
006. Virtual Stages to Rock Your Revenue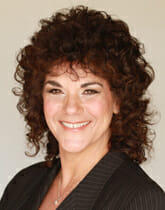 Podcast: Play in new window | Download
Subscribe and listen to the Heart-Centered Sales Leader Podcast on your favorite podcast streaming service or on YouTube.  New episodes post every Monday on webtalkradio.net – listen to Connie dive into new sales and business topics or problems you may have in your business. 
Connie's motivational quotes for today is by ~ Nolan Bushnell "The critical ingredient is getting off your butt and doing something. It's as simple as that. A lot of people have ideas, but there are few who decide to do something about them now. Not tomorrow. Not next week. But today. The true entrepreneur is a doer, not a dreamer."  
Check Out These Highlights:
Do you have a dream of becoming a business owner and bringing your idea to life?  What is your vision and how might it help the world?  If you have a dream deep within you, do you know where to begin to bring your offer to the marketplace? Do you know how to market yourself and your product or service? 
  • What is a Joint Venture Super Connector?
• What is with Virtual Stages – Aren't they going to be a thing of the past after Covid?
• What about people who have stage fright or are introverts?  
• What do we need to do to be a guest on a virtual stage? • How do we find these virtual stages?
• Okay, now that we're on them, how do we make money? 
How do we "Rock our Revenue?"
About Kimberly Hobscheid:   Kimberly Hobscheid is a joint venture super-connector, and gets entrepreneurs the stages and connections they need to stop being overlooked, and explosively grow their revenue and reach.  Kimberly is an award-winning international, inspirational public speaker, best-selling author, audiobook producer, six-time entrepreneur.  She is the creator of Entrepreneurs Rocket Fuel, an active community of Entrepreneurs, looking to contribute, connect, and grow with other entrepreneurs.   How to get in touch with Kimberly Hobscheid: Website: https://www.entrepreneursrocketfuel.com Email address: [email protected] Speaker:  https://www.entrepreneursrocketfuel.c… Stalk Connie Online!
Website:  https://whitmanassoc.com/
Apple Podcast:   https://podcasts.apple.com/us/podcast…  
Connie's #1 International Bestseller Book – ESP (Easy Sales Process): 7-Step to Sales
Success:  https://whitmanassoc.com/resources/   Download Free Communication Style
Assessment:  https://www.whitmanassoc.com/csa   Connie's ESP (Easy Sales Process)
MasterClass:  https://whitmanassoc.com/espmasterclass/