Listen:
008. Building Your Authority Online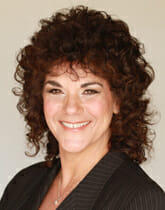 Podcast: Play in new window | Download
Subscribe and listen to the Heart-Centered Sales Leader Podcast on your favorite podcast streaming service or on YouTube. New episodes post every Monday on webtalkradio.net – listen to Connie dive into new sales and business topics or problems you may have in your business.
Connie's motivational quotes for today is by ~ Seth Godin
"A brand is the set of expectations, memories, stories and relationships, that taken together account for a consumer's decision to choose one product or service over another."
Check Out These Highlights:
Do you have a digital presence and a clear brand? More and more we are hearing about gaining influence in our field of expertise. A clear brand helps build that authority status making you the go to person or organization in your industry. Is your brand clearly defined? No worries, in the next half hour my guest and I are going to discuss building authority and the power it brings to you.
· How did you relate your experience in TV to what you do now?
· What's the biggest lesson you learned in 2020?
·      In 2020 , what is the biggest challenge for online service-based businesses?
· How important it is to hire a team?
· How important is networking with people to you?
· What's the secret to building your authority online?
About Molly Trotter:
Molly is a former television news anchor. After she left the news industry, she found her calling in the world of digital marketing helping coaches and consultants. She specializes in on-camera coaching, increasing their influence and conversions through custom strategies to grow their business online with the Dream Factory team. Dream Factory builds your authority through branding on social media.
How to get in touch with Molly Trotter:
Website: www.dreamfactoryco.com
Email: [email protected]
Stalk me online!
Website: https://whitmanassoc.com/
Apple Podcast: https://podcasts.apple.com/us/podcast/heart-centered-sales-leader/id1543243616
Connie's #1 International Bestseller Book – ESP (Easy Sales Process): 7-Step to Sales Success: https://whitmanassoc.com/resources/
Download Free Communication Style Assessment: www.whitmanassoc.com/csa
Connie's ESP (Easy Sales Process) MasterClass: https://whitmanassoc.com/espmasterclass/