Listen:
009. How to Scale and Monetize Your Side Hustle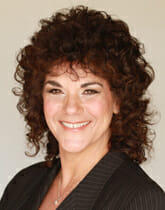 Podcast: Play in new window | Download
Subscribe and listen to the Heart-Centered Sales Leader Podcast on your favorite podcast streaming service or on YouTube.  New episodes post every Monday on webtalkradio.net – listen to Connie dive into new sales and business topics or problems you may have in your business. 
Connie's motivational quotes for today is by – Jim Rohn
"If you are not willing to risk the usual, you will have to settle for the ordinary."
Check Out These Highlights:
Do you have a side hustle? These days to help manage budgetary needs and maybe even save for some extras, many people have a side hustle. What if you could take your side hustle and make it your new career? Does this sound like an interesting possibility?
About Julie Hood
Julie combines her left-brained love of computers with her right-brained creative side to help entrepreneurs create and market amazing online courses at CourseCreatorsHQ.com. She helps her clients create six-figure launches and build online businesses from the ground up.
How to get in touch with Julie Hood:
Website: CourseCreatorsHQ.com
Email: [email protected]
Get your FREE mini-course on where to host your course at
https://coursecreatorshq.com/connie
Link to the 24 Hour Course Creator course: https://coursecreatorshq.com/connie-course
Stalk Connie online!
Website: https://whitmanassoc.com/
Apple Podcast: https://podcasts.apple.com/us/podcast/heart-centered-sales-leader/id1543243616
Connie's #1 International Bestseller Book – ESP (Easy Sales Process): 7-Step to Sales Success: https://whitmanassoc.com/resources/
Download Free Communication Style Assessment: www.whitmanassoc.com/csa
Connie's ESP (Easy Sales Process) MasterClass: https://whitmanassoc.com/espmasterclass/