Listen:
011. Productivity and Work/Life Balance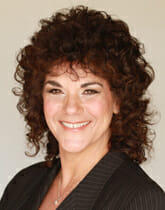 Podcast: Play in new window | Download
Subscribe and listen to the Heart-Centered Sales Leader Podcast on your favorite podcast streaming service or on YouTube. New episodes post every Monday on webtalkradio.net – listen to Connie dive into new sales and business topics or problems you may have in your business.
Connie's motivational quotes for today is by – Walt Disney
"The way to get started is to quit talking and begin doing."
Check Out These Highlights:
Are you as productive as you would like to be? Do you know exactly what tasks you should be doing to get the best return on your investment of time and energy? Perhaps the most important question, with everything you need to get done in the day, is there any time left for you and your family? Do you laugh when you hear the phrase, work/life balance? Does it really exist? Can it exist for you?
What is your theory of productivity? (What is Elevate Your 8?)
How did you become interested in productivity and work/life balance?
Has the pandemic affected how you feel about and/or approach productivity? In what ways?
What advice do you have for folks who may be out of work due to the pandemic?
About Kris McPeak:
Kris McPeak is an author of three books, including the most recent Amazon Bestseller, "The 9-to-5 Side Hustler: A Guide to Balancing Your Day Job with Your Small Business." And as a podcaster, Kris is the host of the Elevate Your 8 Podcast.
How to get in touch with Kris McPeak:
Podcast Website: www.elevateyour8.com
Website: www.krismcpeak.com
Email: [email protected]
Stalk me online!
Website: https://whitmanassoc.com/
Apple Podcast: https://podcasts.apple.com/us/podcast/heart-centered-sales-leader/id1543243616
Connie's #1 International Bestseller Book – ESP (Easy Sales Process): 7-Step to Sales Success: https://whitmanassoc.com/resources/
Download Free Communication Style Assessment: www.whitmanassoc.com/csa
Connie's ESP (Easy Sales Process) MasterClass: https://whitmanassoc.com/espmasterclass/