Listen:
012. How and Why to Pivot Your Career or Business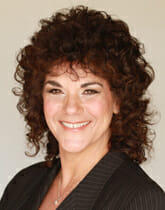 Podcast: Play in new window | Download
Subscribe and listen to the Heart-Centered Sales Leader Podcast on your favorite podcast streaming service or on YouTube. New episodes post every Monday on webtalkradio.net – listen to Connie dive into new sales and business topics or problems you may have in your business.
Connie's motivational quotes for today is by – Jay Samit
"Pivoting is not the end of the disruption process, but the beginning of the next leg of your journey."
Check Out These Highlights:
Lately we have been hearing the word pivoting and shifting. Do you know what it means? Maybe the bigger question, is do you know how to pivot to grow or change your business or career? These are such important questions to think about and discuss because the pandemic has hit many people and industries by storm. So what do we do?
About Joanne Weiland:
In 2017, Joanne created a portal to make Expert Connections that Count, mastermind with other experts, create joint ventures, bundle your products and services to expand your reach and reputation.
Now you can find an expert, review their credentials and hire them in minutes. A process that traditionally takes months. Convert your ideas into realities and be the first to market. Designed for entrepreneurs, executives, event professionals and the media to collaborate with ease.
How to get in touch with Joanne Weiland:
Website: www.LinktoEXPERT.com
Email: [email protected]
Stalk me online!
Website: https://whitmanassoc.com/
Apple Podcast: https://podcasts.apple.com/us/podcast/heart-centered-sales-leader/id1543243616
Connie's #1 International Bestseller Book – ESP (Easy Sales Process): 7-Step to Sales Success: https://whitmanassoc.com/resources/
Download Free Communication Style Assessment: www.whitmanassoc.com/csa
Connie's ESP (Easy Sales Process) MasterClass: https://whitmanassoc.com/espmasterclass/