Listen:
013. Building a Sales Structure for Superior Results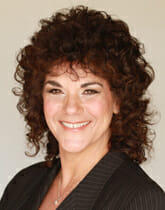 Podcast: Play in new window | Download
Subscribe and listen to the Heart-Centered Sales Leader Podcast on your favorite podcast streaming service or on YouTube. New episodes post every Monday on webtalkradio.net – listen to Connie dive into new sales and business topics or problems you may have in your business.
Connie's motivational quotes for today is by – Jim Rohn
"Either run the day or the day runs you."
Our Topic Today is Sales:
My sales superpower is speaking to clients, understanding what their needs are and then providing solutions to help them and their sales teams thrive.
Did you know there is another side to sales? I know, how crazy is that? The other side of sales is all the behind the scenes things that need to happen to truly be able to serve your ideal client.
Check Out These Highlights:
Today we are going to pull back the curtain and see what needs to go on behind the scenes in order to support client relationships!
What are some of the things that may contribute to stagnant sales? – what are small business owners neglecting?
What may be some things business owners highlight that may signal trouble?
How might business owners address some of these issues?
Are there 1-2 things you think make the greatest impact?
About Tom Principe:
Tom Principe is the Founder and CEO of SalesSXess, a firm specializing in sales strategy, sales process, and sales execution. Tom has a 30-year history of sales leadership and success in diverse industries.
Tom is passionate about building and developing high performing teams that drive results. He has built sales teams from the ground up – including hiring/sourcing, training, creating support infrastructure, and performance metrics.
How to get in touch with Tom:
Email: [email protected]
Website: http://salessxess.com/home
Stalk me online!
Website: https://whitmanassoc.com/
Apple Podcast: https://podcasts.apple.com/us/podcast/heart-centered-sales-leader/id1543243616
Connie's #1 International Bestseller Book – ESP (Easy Sales Process): 7-Step to Sales Success: https://whitmanassoc.com/resources/
Download Free Communication Style Assessment: www.whitmanassoc.com/csa
Connie's ESP (Easy Sales Process) MasterClass: https://whitmanassoc.com/espmasterclass/